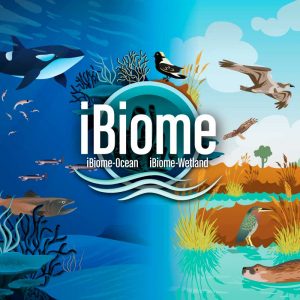 Do you like animals and plants? Have you learned about food webs? Do you want to build your own virtual habitat flourishing with life?
Make everything you learned in science class come to life! Put your knowledge to the test and grow your own bio dome by identifying producers, consumers, prey and predators.
Welcome to our school portal. You can play iBiome-Wetland: School Edition, a dedicated version for classrooms where kids learn first-hand through gaming in the five-time award-winning app. You can also play iBiome-Ocean, the newest game in the iBiome series.
If you want tips on how these games can be used in your classroom according to your curriculum, find more information from the Teachers' Corner.
Already registered? Please login and play.
If you prefer to use our games on your iPad/ iPad mini, you can download them from iTunes Store. Please note that iBiome-Ocean works on iPad Air or iPad mini 2 above.